The best place to find Store Credit Cards and much more.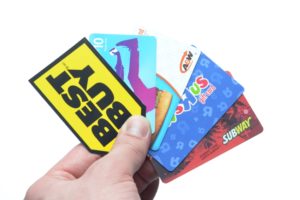 When searching for any type of credit card its always important to read the fine print and know what you are getting yourself into. Is a store credit cards right for you? Depending on what you would like to use your credit card for will help you navigate which card to apply for.
Best Store Credit Cards
Here are some things you will like to consider:
I am looking for a low interest card
I would like to earn points for my purchases
I would like to earn points to my favorite store(s).
Get offers to special promotions and incentives.
No interest financing for 6 months to a year.
If this sounds like something you are looking for then you might want to consider the best store credit cards.
Top Credit Cards and Department Stores
Easy Approval Department Store Credit Cards
Disney Premier Visa Card
This all-new version of Disney credit cards has added features and benefits. Although there is a $49 annual fee, the perks outweigh the cost. With this card you can earn 2% of Disney Dream Reward Dollars on purchases at gas stations, grocery restaurant and most Disney locations and 1% on everything else. A secret that …
Read more
Neiman Marcus Credit Card 
The Neiman Marcus Credit Card is issued by HSBC for the store's customers. It is an enticing credit card option for customers who shop frequently at NM or Bergdorf Goodman. Not only is the credit card accepted at both specialty stores, it can also be used for purchases through online store, by mail order and …
Read more
Nordstrom Visa Signature Card
The Nordstrom Visa Signature Card is the most commonly used Nordstrom credit card by customers. The benefits of using the Nordstrom Visa Signature Card are typically similar to the Regular (in-store) credit card except that the Nordstrom visa can be used outside the store. However, any purchases made outside Nordstrom earn you 1 point per …
Read more
Kohl's credit card
Kohl's has its own store Credit Card which you can use as a medium of exchange at Kohl's to make purchases and pay for them at a later date. You have the leverage of postponing a repayment by carrying a balance. However, to avail this you will be charged an APR of 21.9%. There is …
Read more
What Cards to Apply For?
Store cards are a great way to get credit when you cannot get it from a traditional card company. Sometimes obtaining credit from companies like American Express, Visa card, Discover and MasterCards can be very difficult especially if you have bad credit or no credit at all.
Consider getting a store credit card from stores like Kohl's, JCpennies, Macy's and Target. These cards have been widely know to have an easier chance for you to get approved and start enjoying your purchases.
Apply Now for Fingerhut Credit and Save on Thousands of Brand Name Products!
How to login into your Fingerhut credit card
Most Fingerhut credit card customers login to their account to pay a bill, see statement history, check balance, and review reward points. Some credit card companies have an Apple iPhone app, Google Play store and Android app market place application to login to their credit cards.
Log into your Credit Card
If you are like most people and use a computer device from home or work to complete your personal finances, you might find it difficult to find where to login and see all your credit card history you might need.
What to Consider?
Also when considering an application for credit consider if the department store is a place you will do business with and reap the rewards it offers often. Consider the store return policy the have to base your overall decision. If you do not like the store return policies they have then why would you shop at the store and sign up for their store credit card.
Best Sites to apply for credit are selectcreditcard.com, store-creditcards.com and Department Store Cards.
If you would like more information on applying for an unsecured or secured credit card, store card, and retail store cards visit www.cardblaze.com today.
When applying for credit cards, it's important to find out the rules and regulations to credit cards so you can choose the right one. There are several credit cards with various features, but there is no one single best card. More importantly it's up to you to know the what the best type of card that's right for you.