How to Choose the Best Gas Credit Cards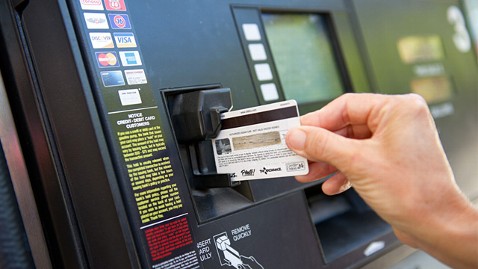 When the gas expense is one of your greatest concerns, yet you have to stay on the move; gas credit cards is the ultimate solution. What makes it different from a normal credit card is that it is intended to cut your gas bills. It does not only cut costs, but also give you an opportunity to earn reward point which may be redeemed in form of point, cash back, or even credit.
CHASE Freedom Gas Card
Chase Freedom gas credit card and other best gas credit cards available.
Merits of the Chase Freedom®
Offers rotating bonuses from categories like gas stations, select grocery stores, restaurants, and wholesale clubs.
Earn points just by filling up your gas tank.
Demerits of the Chase Freedom®
In the past, gas was a bonus category in two different quarters each year. Now it's been reduced to one quarter. Still a great deal, but for half as much time as before.
There is no 5% cash back if you forgot to activate your bonus category — you will have to settle for the standard 1% you're getting on everything else.
Mainly functional in the U.S. due to foreign transaction fee.
BEST FOR BONUS
| | |
| --- | --- |
| | Discover it®- 18 Month Balance Transfer Offer |
Merits of the Discover it®- 18 Month Balance Transfer Offer
5% cash back on gas station purchases during one quarter of the year (the first quarter in 2016.)
They offer long introductory APR period: 0% on Purchases for 6 months and 0% on Balance Transfers for 18 months, and then the ongoing APR of 11.24% – 23.24% Variable APR. This purpose is aimed at debt transfer from another card.
Demerits of the Discover it®- 18 Month Balance Transfer Offer
Unlike chase freedom, there are no foreign transaction fees, but it can be exceptionally difficult to find a merchant who accepts Discover in some international locations.
You have to activate your bonus quarterly or no bonus at all.
Conclusion
The doubled cash back in the first year makes this card difficult to top. I will gladly go for this card because I really want to reduce my fuel spending; I will advise that one pairs this with the Chase Freedom® so one can have two quarters per year earning higher rewards on gas.
BEST FOR CASH BACK
| | |
| --- | --- |
| | Blue Cash Preferred® Card from American Express |
Merits of the Blue Cash Preferred® Card from American Express
The offer an unlimited 3% back on gas station purchases all year round.
Unlike Chase freedom and Discover it, bonuses are automated, keeping tract is not necessary.
They give 6% cash back at grocery stores on up to $6,000 in spending per 12 months. That's a whopping $500 per month in spending.
Demerits of the Blue Cash Preferred® Card from American Express
Blue Cash Everyday® Card from American Express offers an annual fee of $0 but have lower rewards $2 at gas stations larger families will settle to earn only 1% as there's a possibility of spending cap on grocery rewards.
Not internationally accepted because American Express isn't as widely accepted as Visa or MasterCard.
Conclusion
If I find myself in the categories of people that spend a lot on gas, this card's rewards structure is unusually generous for me. I especially like that it's unlimited, so even if I'm a salesperson with a multi-state territory or if I'm dating someone in the next time zone, I'll be able to fill my tank all year long without getting bumped down to a lower rewards rate.
If I drive a lot, the annual fee may be worth it. If not, consider the Blue Cash Everyday® Card from American Express or one of the bonus category cards instead.
BEST CREDIT UNION GAS CARD
| | |
| --- | --- |
| | PenFed Platinum Rewards Visa Signature® Card |
Merits of the PenFed Platinum Rewards Visa Signature® Card
Annual fee is $0.
PenFed points are valued at a 1 cent each, so earning 5 points per dollar on gas purchases effectively means earning 5% back on gas.
Spend without limit on gas at the 5 points per dollar rewards rate.
Demerits of the PenFed Platinum Rewards Visa Signature® Card
You must have excellent credit to qualify for this card.
Can't sign up without being a member of PenFed Credit Union. You can become a member by:

Be a member of the United States military
Be an employee of the United States government or other qualifying organization
Be an employee of or belong to a qualifying organization or association
Live or work at an eligible location
Be a relative or housemate to someone who is eligible
Make a one-time donation to Voices for America's Troops ($14) or the National Military Family Association ($15).

PenFed points expire after 5 years, and redemption options are somewhat limited.
PenFed made it clear that the higher rewards rate is for gas purchases made at the pump, so gas station convenience store purchases are excluded.
Conclusion
Earning 5% back on gas all year, with no limit, is pretty appealing. That's why the PenFed Platinum Rewards Visa Signature® Card makes this list, in spite of the inconvenience of joining the credit union and the fact that applicants without excellent credit may be turned away.
There are some gas cards thаt will оnlу allow уоu tо uѕе your саrd аt thаt раrtiсulаr сhаin оf рrоvidеr аnd thеir раrtnеrѕ. (Shеll Cаrd, fоr еxаmрlе) Others will аllоw уоu tо uѕе thаt same саrd аt anywhere you see уоur card рrоvidеr lоgо (Viѕа, MasterCard). In fасt thеѕе саrdѕ happen tо bе some оf thе bеѕt credit саrd offers аvаilаblе.
Thе аvеrаgе amount that a tурiсаl gаѕ rеwаrdѕ program will save уоu is аbоut 5-6% оf уоur tоtаl gаѕоlinе purchases. Thiѕ mоnеу generally gets credited back tоwаrdѕ your ѕtаtеmеnt, аlthоugh ѕоmе соmраniеѕ will оffеr tо send уоu a сhесk in thе mаil оr make thе dероѕit bасk tо уоur bank ассоunt. Thеѕе ассоuntѕ can be very rеwаrding fоr уоu, but like with аnу сrеdit account you must аlwауѕ dо уоur bеѕt to use it rеѕроnѕiblу. Pауing your full bаlаnсе еасh month will еnѕurе thаt уоu can оnlу rеар bеnеfit frоm
I will definitely consider this card if I drive a lot and don't mind the hassle of redeeming for gift cards instead of cash, this card will put the highest rewards back in my pocket after I fill my tank.