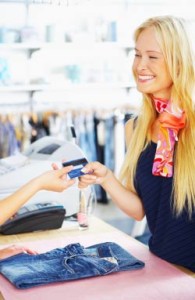 Apply for a store credit card. Good credit, bad credit or no credit. If you like to shop, apply for a store credit card. It is easy to apply for any store card. Just click on your favorite store and apply online. Most store credit cards have a low apr and no annual fees.
If you have no credit or bad credit and are having a difficult time getting approved, you should apply for secured credit cards.
Having good credit will benefit you in the future.  Paying your bills on time and having a high credit score is crucial in maintaining good credit.    Establishing credit should begin when you are young.  Apply for credit cards and get a line of credit and keep in good standings.  This will help you in the future.
Store Credit Cards are easy to apply for.  There are many stores to choose from including Macys, Sears, JCPenny, Boscovs, Lord and Taylor, Nordstrom, Neiman Marcus and more.
When applying for credit cards try to find credit cards with no annual fees and  low interest rates. Explore all credit card offers and find the right one for you.
Are Store Credit Cards a Good Deal?
 Everybody who has been to a retail store has heard the question "Would you like to sign up for our store credit card and save 10% (or more) on every purchase?" The idea sounds enticing. 10-20% off on every purchase, that too without having to pay there and then! The question requires a split-second decision and the next thing you know, you have a store credit card in your pocket. But do you really know what you are up for?
What are Store Credit Cards?
A store credit card is a card given by retail store or chain of stores that is used as a medium of exchange to purchase items from only that particular store on credit. It bears the name of the retail store so it serves as a means of advertisement for the issuer.
Are Store Credit Cards Beneficial?
Store credit cards come with several incentive and perks:
The cardholder can take advantage of exclusive special offers, promotions and discounts. When the store credit card is used as a medium of exchange, the payment for purchases can be made on a later date – maybe the end of the month. The issuing retail store often sends coupons and discount vouchers to cardholders and they can even collect points on every purchase that can be redeemed for an item in the retail store.
Issuers of store credit cards are lenient when it comes to the credit history of a consumer before issuing a card. So if you are trying to establish or restore your credit history, a store credit card is a good option for you.
Do The Pros Outweigh The Cons?
Let's look at a few things you might not know about store credit cards.
Store credit cards have a higher Average Percentage Rate (APR) than standard credit cards. You might want to consider how much you'll owe to the retail store with a 20% interest rate.
On average, a store credit card could have a credit limit as low as $1000. This makes it fairly easy for a consumer to cross the credit limit and hurt their credit store.
Applying for a new credit card sets off an inquiry on your credit report that can lower your credit score by 10 to 30 points.
To Apply or Not to Apply?
It depends. If you can keep a tab on your expenditure and pay your balances diligently, you can benefit from a store credit card. You might also want to consider how the card measures up against a standard credit card. Also consider alternatives such as reward credit cards.
Do Credit Reports Matter?
Credit reports may affect your mortgage rates, credit card approvals, apartment requests, or even your job application. Reviewing credit reports helps you catch signs of identity theft early.  
Learn More about Credit Reports.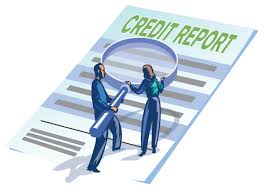 Top 10 Store Credit Cards