List of Retail Department Stores
Retail store credit cards are offered to every customer with every purchase. It is easy to apply and the customer is usually given a percentage off your first purchase. Retail store credits and department store credit cards are convenient to have and offer many rewards.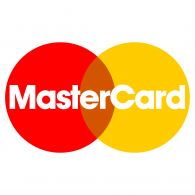 When you use your credit card properly, you can earn big discounts, reward points for gift certificates, coupons as well as short-term financing for major purchases. Find the store you shop at and apply for a Visa credit card or gift card. You can start earning rewards today!
Many department stores are available online, which is very convenient for anyone to shop from home. Also, we have arranged a store directory were you can find all department stores near you.



Disney Premier Visa Card
This all-new version of Disney credit cards has added features and benefits. Although there is a $49 annual fee, the perks outweigh the cost. With this card you can earn 2% of Disney Dream Reward Dollars on purchases at gas stations, grocery restaurant and most Disney locations and 1% on everything else. A secret that …
Read more
Neiman Marcus Credit Card 
The Neiman Marcus Credit Card is issued by HSBC for the store's customers. It is an enticing credit card option for customers who shop frequently at NM or Bergdorf Goodman. Not only is the credit card accepted at both specialty stores, it can also be used for purchases through online store, by mail order and …
Read more
Nordstrom Visa Signature Card
The Nordstrom Visa Signature Card is the most commonly used Nordstrom credit card by customers. The benefits of using the Nordstrom Visa Signature Card are typically similar to the Regular (in-store) credit card except that the Nordstrom visa can be used outside the store. However, any purchases made outside Nordstrom earn you 1 point per …
Read more
Kohl's credit card
Kohl's has its own store Credit Card which you can use as a medium of exchange at Kohl's to make purchases and pay for them at a later date. You have the leverage of postponing a repayment by carrying a balance. However, to avail this you will be charged an APR of 21.9%. There is …
Read more
Lord and Taylor Premier Credit Card
To qualify for the premier version, you must spend $1,500 annually at L&T and continue spending even after you've been upgraded. This Lord and Taylor credit card bags you a few additional perks. The best one being taking advantage of coupons and saving passes without actually bringing them to store – the offers will automatically …
Read more
Abercrombie & Fitch Retail Store
Abercrombie & Fitch has gained popularity for todays youth. Its rated one of the most popular stores worldwide. They have the latest fashion trends available. From polo's, fleece, jeans, swimwear and so much more. The Abercrombie and Fitch credit card offers no annual fee with convenient minimum monthly payments. No finance charge. When applying for …
Read more
Dillard's Credit Card
Apply for A Dillard's Credit Card and receive many rewards. Earn points.  Get shopping passes or reward certificates.  Every time you spend you can earn 2 rewards points. Credit card members will receive exclusive benefits such as free standard shipping, free gift wrapping, monthly bonus rewards, an invite to exclusive private shopping events, priority customer service, …
Read more
Boscov's store credit card
Boscov's has a wide selection of favorite brands that we all love. Shop and search familiar brands with names you can trust, but never limit yourself! Discover savings on trustworthy brands with products many have chosen & respect. Shop in store or online and include the most famous fashion trends to your closet. Here are most …
Read more
JC Penney Credit Card
• 10% off your first purchase with JC Penney Credit Card • Our security promises for worry free online shopping • Convenient access to your account information at the online center • Exciting cardmember benefits, including access to exclusive savings throughout the year. A Look at JCPenney Credit Cards JCPenney is one of the oldest …
Read more