Good Credit Cards for Beginners – With more than 300 credit cards to choose from, it can get pretty confusing picking the  right card as a beginner. The language related to a credit card does not help either; APR's, late payment fees, balance transfer fees, return payments, annual fees and other terms can take some time to understand.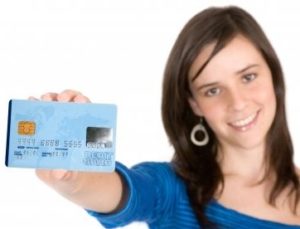 Beginners are at times are overtaken by the excitement of getting the first credit card that they overlook the fine print of the card and get stuck with the wrong card. Here are a few tips for helping you pick the right credit card as a beginner.
Know your credit score
As a beginner, your credit score is untainted. This means that you can apply for any credit card if you show that you have the ability to pay. All you need is get a credit score assessment which will rate you. You can use the free FICO credit score accessible with the Credit Scorecard from Discover.
Eligible cards
Different people are eligible for different cards with suitable interest rates and fees. Students, for example, are eligible for several cards with friendly terms like zero annual fees and dollar for dollar matching for income earned in the first year.
Card's selling point
Some cards have 0% introductory APR, some have zero annual fees, some have generous points rewards and so on. Consider how you will be using the card, and then pick the one that matches your needs. If you are buying furniture and electronics, pick a card with 0% introductory APR.
Here are some of the top recommended cards for beginners:
For students

– Journey Student Rewards (Capital One)
This card does not charge annual fees, or foreign transaction fees. There is 1% cash back on all purchases, and 1.25% on timely payments.  It is suitable for students who love to travel.
For recent graduates

– Blue Cash Everyday (American Express)
The excellent rewards on this card are suitable for fresh earners. It has zero annual fees. There is 3% cash back on supermarket purchases up to $6,000.
For unrated credit scores

– Discover it Secured Card (Discover)
This card helps your credit reputation as it reports to all 3 major credit bureaus. It has no annual fees.  It offers 2% cash back on gas and restaurant purchases, on up to $1,000 in a quarter.
For Immigrants

– Selfscore Mastercard
This card does not require a social security number but only an I-20 Visa. The card has no annual fees, does not charge foreign transaction fees, and balance transfer fees.
As seen above, the best credit cards for beginners do not charge annual fees, and offer generous cash back rewards to help beginners along.