Neiman Marcus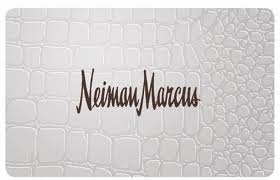 The Neiman Marcus Inc. comprises of the Specialty Retail Store segment and Direct Marketing segment. Specialty retail segment includes the Neiman Marcus and Bergdorf – both high-end retailers of apparel, accessories, beauty, accessories and home products. Direct marketing segment comprises of print catalogs and online operations.
Headquartered in Dallas, Texas, it is one of the top luxury specialty department stores in US in competition with some of the biggest names in the market.






Neiman Marcus Credit Card 
The Neiman Marcus Credit Card is issued by HSBC for the store's customers. It is an enticing credit card option for customers who shop frequently at NM or Bergdorf Goodman. Not only is the credit card accepted at both specialty stores, it can also be used for purchases through online store, by mail order and online at Horchow.com, LastCall.com and Cusp.com.
Shortly after Neiman Marcus decided to sell their credit card business to HSBC, the bank tried to push up interest rates and fees. After considerable tug-of-war between the store and the bank, Neiman Marcus settled the case with HSBC.
Neiman Marcus Credit Card Rewards Program
Neiman Marcus credit card holders instantly qualify to become a member of the InCircle loyalty program, receive bonus InCircle points along with additional benefits and program perks.
Using the Neiman Marcus credit card earns you 2 points per dollar spent at Neiman Marcus or Bergdorf Goodman. However, to open a Neiman Marcus card and avail its same-day promotional offer, you must collect 2000 bonus points. These points are redeemable for gift cards or even airline miles on American Airlines, United or Delta. 10,000 points on the card will earn you a $100 gift card which means 2% cash back on purchases.
The InCircle Rewards Program
The InCircle rewards program categorizes the card holders into benefit levels from one to six, followed by the President's Circle and Chairman's Circle. The basic 2 point reward is offered to all circles from one to six. Customers in the President's and Chairman's circle earn 5 points along with huge additional benefits. The InCircle Concierge offers first-class access to customized travel, tickets, dining, clubs and many other benefits.
The interest rate on the Neiman Marcus credit card is an average 22.5% but there's no annual fee charged. However, there is a $50 annual fee for the Neiman Marcus Gold Card Program. The interest rate on the NM Gold Card is 21.49% and the card also offers higher point earning on purchases and better annual saving.
Related Articles:
Phone Numbers
Payment Address
Store Credit Cards