Verve Credit Card Review
Continental Finance's Verve Credit Card is a credit card that can be used by those with bad credit scores. You have to pay a yearly fee of $125 upon approval. This amount will be deducted from your credit line right away. The yearly fee is $96 from the 2nd year onwards. Continental Finance also charges a $5 maintenance fee every month. The APR is 29.9 percent. Your credit limit will probably be $500 when your application is approved. However, you'll be left with $375 since $125 will be subtracted for the first year free. 
Can You Get a Secured Version? 
Your chances of getting approved for secured credit cards depend on your credit profile. If you need to provide a security deposit, you are still required to pay for the same charges.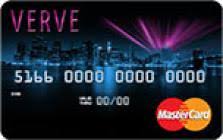 You'll be informed about this in the approval letter. You can increase your security deposit by up to $2,000 after 90 days. Once you make 3 timely payments, the limit to your credit will be the full amount of your deposit. This deposit could also be on hold for up to ten days. Payments will be handled on business days. Remember that you cannot withdraw your deposit unless you've made all payments and your card is closed. Continental Finance has up to 90 days to return your deposit to you either after your card has been formally closed by them or you've returned the card. If you can deposit money for a card with a $50, $150, or $500 refundable security deposit based on creditworthiness. Try the Reflex, Verve and Surge credit card by Continental Finance
Should You Get a Verve Credit Card?
The application process for the Verve Credit Card is fast and easy. You can also access your online account for free 24/7 and experience monthly reporting to the 3 major credit bureaus. The initial credit will be $375 or $345 if you have another card.
The Verve Credit Card could be partially secured, fully secured or completely unsecured depending on the degree your credit damage. Your credit limit will also start out with $500, but you might need to place a security deposit of $500 to open an account. This is to counterbalance the risks associated with your account.
One thing that you need to know about the Verve Credit Card is that it has the highest first-year annual charge of any credit cards that can be approved for with bad credit. For the second year, you have to pay a yearly fee of $9 and a monthly fee of $10 adding up to $216 every year. On the other hand, it doesn't have a one-time application-processing fee that is common with an unsecured credit card for bad credit.
The Verve Credit Card also has a high interest rate. If you fail to pay your balance every month, you will have to pay interest fees at the highest annual percentage rate of any credit cards. There are better alternatives to the Verve Credit Card. Whether you need quick money or you want to fix your credit standing, there are other options for you to consider. You can get a secured credit card without yearly fees.
Apply for Credit
You can also apply for a credit card other than the Verve Credit Card.  Find a retail store credit card or major credit card where you can earn rewards or receive low interest rates.