Kohl's Store Credit Card
Kohl's Store Credit Card – Is It As Good As the Store?
With the slogan "expect great things", Kohl's is a family-oriented departmental store that offers a wide range of moderate-priced items such as apparel, jewelry, shoes, beauty products, home and kitchen products nationwide. Headquartered in Menomonee Falls, Wisconsin, Kohl's has 1,089 stores in 49 states.
Kohl's Store Credit Card
Kohl's has its own store Credit Card which you can use as a medium of exchange at Kohl's to make purchases and pay for them at a later date. You have the leverage of postponing a repayment by carrying a balance. However, to avail this you will be charged an APR of 21.9%.
There is no membership fee to obtain Kohl's store credit card – in fact you receive a 10% discount on your first purchase using the card. The special discounts and offer continue throughout the year between 15% – 30%. Some discounts may also apply on merchandise that is on-sale or on clearance.
Applying for Kohl's store credit card and managing your account can be done either online or while you are visiting Kohl's store.  Learn about MyKohlsCharge and the benefits of having one.
Kohl's Department Stores are very convenient when customers need to return an item.
At this time, non-Kohl's Charge purchases, or purchases made outside of the 16 month time frame may also receive a Kohl's Merchandise Credit or refund. If you made your purchase in a physical Kohl's Store, visit the Returns Counter where we might be able to locate your purchase even further back!  Access your Kohls card.
Kohl's MVC Program
Having Kohl's store credit card makes you eligible to participate in the Kohl's Most Valued Customer (MVC) program. You qualify for the MVC status once you have spent at least $600 on your Kohl's store credit card during the year. Once you have the MVC status, you can benefit from the special MVC sales throughout the year and save up to $170. You will also receive newsletters with fashion and lifestyle tips.  Learn about the Yes2You Rewards today.
Should You Get Kohl's Store Credit Card?
The answer is yes. However, like any other store credit card, you need to be savvy to benefit from the Kohl's credit card and save money. Depending on the month, there is a 28 to 31 day billing cycle. If you make payments on your Kohl's store credit card in a timely manner, you can save money and even build positive credit.
Some of Kohl's credit card promotions, like '20% off today's purchase and a $25 gift card to be used later', are too good to be turned down. Sometimes, but not often, there are some great in store discounts for Kohl's store credit card holders if even you don't use your card for the transaction.
If you prefer shopping online, Kohl's offers online shopping deals that offer 10%-30% off the purchase for Kohl's store credit card holders. Another great advantage is up to 30% off your entire purchase mailed your home or email.
Although the APR is high, with the long grace period you can save money as long as payments are made on time.
Kohls Credit Card Login
If you would like to check your credit card balance or make a payment, login to your Kohls credit card account.
Customer Service 
Kohls Credit Card Questions
Do you find it difficult to locate a credit card phone number, login, find the address to pay your bill or see your statement? Contact customer service 
Apply for Credit
You can also apply for a credit card other than Kohls.  Find a retail store credit card or major credit card where you can earn rewards or receive low interest rates.
GET MORE WITH A KOHL'S CHARGE
Kohl's charge customers get at least 12 discounts a year, and our Most Valued Customers (who've spent $600 in the last year), get at least 18. And all of that is on top of your Yes2You benefits! Sign up today (if you haven't already!).
This is what a Kohls Charge Card looks like: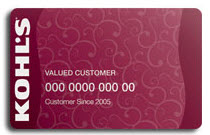 Kohl's Yes2You Rewards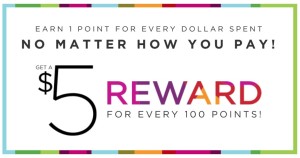 Introducing Kohl's Yes2You Rewards, a program that's all about you.
Enroll in Yes2You Rewards and you'll earn 1 point for every dollar spent (no matter how you pay!), and get a $5 reward for every 100 points. Plus, you'll get eight savings offers every year, guaranteed, plus a special birthday gift, opportunities to earn bonus points and so much more. We'll even have some surprises for you along the way.
Want to know more? You'll have to sign up! Download the Kohl's App, then sign in and enroll, and see just how great rewards can be.
Start earning points today! Shop and save on patio furniture, home décor, watches for men, baby stuff, gifts and more.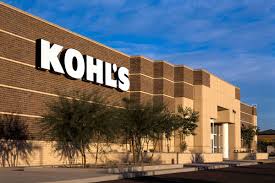 ---
Many customers report huge discounts and great deals at Kohl's Department Stores. Many discounts can be obtained by finding coupon codes online and in newspapers. Kohls stores also current weekly ads right on their website.  You can also sign up for Kohls email Sale Alerts today and save an extra 15% on your next purchase in store or online! You'll receive email updates about their biggest sales and clearance events, notice of exclusive free shipping offers, plus promo codes valid for online savings! Enter your email address to sign up.  
Learn About Kohl's Cash Rewards
Kohl's cash is a sales program where for every $50 spent everyone receives a $10 voucher.  The Kohl's "everyone gets" Kohls cash voucher is usually usable starting a week after a particular sales event.  Many stores will let you combine multiple sales offers in combination. Also many consumer report they are very happy with Kohl's return policy.  many shoppers have brought back items without tags and receipts and the store will provide you with store credit.
This is what inside a Kohl's Department Store looks like: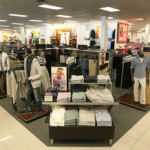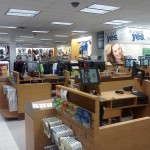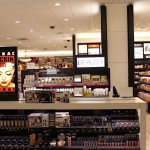 ---
Credit Card Troubleshooting | Access Your Account | Mobile My Kohl's Charge | Benefits
Related Articles:
Phone Numbers
Payment Address
Store Credit Cards
Compare Boscovs, Kohls & JCPenney Credit Cards