Best Day of the Week to Shop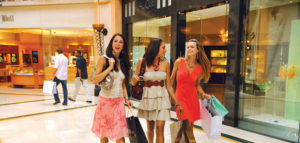 If you know the best days to shop you can truly save yourself a whole lot of money.
Shop and save with Amazon comparison shopping.
Mondays
Cars: According to many auto websites including edmunds.com, Monday is the best day of the week to buy a car. Especially if they had poor sales over the weekend.
There are fewer customers visiting the dealerships on Mondays which often means you can probably negotiate a better deal on this day.
Electronics: When it comes to cell phones, laptops, video games, and TVs, manufacturers often release rebates and discounts on Mondays and, in turn, the retailer passes these on to the consumer.
Buy a Home: Mondays are the best day to buy a house. Sellers don't usually get the best offers early in the week, so there's a good chance they would entertain yours.
Beer and Wine: You can save money by buying your beer or wine on a Monday than on the weekends.
Tuesday
Great day to buy airline tickets. The reason is because many deals are launched or Monday night and Tuesday they are up and running.
Movies: This is a day where you'll find the best deals on movie tickets. Some theaters offer $5 movies while others go as low as $2 on Tuesdays. Other perks of seeing a movie on Tuesday might include 50% off your popcorn with the purchase of a ticket. Check with a movie theater near you.
Airline Tickets: While there are many schools of thought on when to buy a plane ticket, according to CheapAir.com, Tuesdays are traditionally when many U.S. domestic airlines release flight sales, so consider searching for flights early to mid-Tuesday to find deals. Some experts go as far as to say purchase tickets on Tuesday at 3PM EST.
Kids Meals: : Tuesdays are by far the most popular day to find restaurants where kids eat free. This is the best day for family deals. As always, check ahead with your local restaurant.
Restaurants: After the weekend rush, by Tuesday it's a lot quieter and many restaurants will offer extra specials on food–from appetizers to entrees. Tuesdays are typically the day most restaurants receive food delivery, so you'll have the freshest meals.
Wednesday
Groceries: While Sundays have traditionally been a good day to buy groceries, stores also put out their weekly discount and coupon programs on Wednesdays. Plus, chances are the grocery store won't be as crowded on a Wednesday as it is on a weekend when most people are off of work.
Shoes: Wait until Wednesday to get the shoes you've been eyeing. There's a good chance you can get an average of a 38% discount.
Kids Clothing: Shop online on this day and you might actually see a 40% discount on children's clothing. Or, learn the secrets of getting the best prices on kids clothes especially for back-to-school.
Jewelry: Looking for something that shimmers, shines, and sparkles? Buy it on a Wednesday. Statistics have shown women tend to shop more in the middle of the week, so jewelry stores, both in-store and online, often promote their best deals on Wednesdays. The worst day to buy jewelry is on Saturday. Looks like prices fluctuate on the lowest traffic days.
Thursday
Clothing: Thursdays seem to be the best days to get clothing at the lowest rices. These heavily discounted sales for clothing is due to an increase on new clothes on this day. Also, many clothes retailers receive new styles and would like to get rid of the older styles.
Handbags: Thursdays are considered the best day to purchase handbags, especially online. You could see up to an average of 36% off by shopping on Thursday. If you're a fan of Coach handbags, here are some sweet tips that could bring even greater savings.
Entertainment: Oftentimes, tickets to plays and museum admission fees are lower on this day as there's less of a crowd before the weekend hits.
Friday
Gas: If you get gas for your vehicle on Friday then you are most likely to get the cheapest gas on Friday ten any other day of the week. Friday is also the day of Black Friday one of the biggest if not the biggest shopping days of the year.
Accessories: This is a good day to look for belts, scarves, and other accessories. The average discount on a Friday can reach up to 42%. Shopping accessories at Kohl's at 1PM on this day could net you even bigger savings.
Happy Hour: According to the site Rather-Be-Shopping, many bars and pubs across the U.S. offer Friday happy hour specials that you won't find throughout the week or on weekends.
Saturday
Great deals on books, outerwear and lingerie.
Books/eBooks: Saturdays are a good day to buy discounted books. Places like Amazon.com and Barnes & Noble have been known to cut prices on books and eBooks on Saturdays.
Garage and Estate Sales: Saturday late in the afternoon is a good time to visit these sales and negotiate a good price since sellers are usually eager to make a deal and get rid of their stuff right before closing.
Sunday
If you are not working and are off from work, one of the biggest days of shopping. You can save on household items you may need. Usually Sunday is the best day for deals on major appliances. Sunday seems to be a popular day to shop for groceries and health care products.
Sunday