Best Holiday Shopping Days or Sales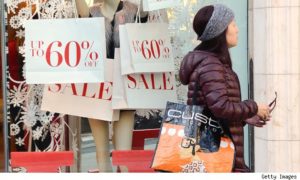 BEST DAYS
Thanksgiving and Black Friday (November 24 and 25)
Small Business Saturday (November 26)
The weekend after Thanksgiving (November 26 and 27)
Cyber Monday (November 28)
Green Monday (December 12)
Free Shipping Day (December 16)
The final days leading up to Christmas.
Best Holiday Shopping Days or Sales
The best shopping days at Christmas time is usually from November 1st to November 11th. This is right after Halloween and before Thanksgiving. You get early black friday sales which is great for those "door busters". You can expect 20% to 30% off and up to 60% off select products.  There are so many clearance items to purchase for that great deal!
November 28th to November 30th
Black Friday is the biggest shopping day for deparmtment stores and retail stores.  Also the most "Door Busters" offered to customers then any other time during the year.
December 1st CYBER MONDAY
December 20th to December 24th
Great for the lowest priced items like TV's, jewelry for that special someone before Christmas.  Get the last minute deals before Christmas. This is the time to scoop up big-ticket items, like televisions, furniture, and fine jewelry. As Christmas approaches, merchants often discount premium items that haven't moved. Prices continue to drop as the holiday gets closer, but so will the selection. And remember: Even if you land an amazing deal, you might have to pay for overnight or two-day shipping, which could wipe out some of your savings.