Kay Jewelers
For 90 years, Kay Jewelers has offered exceptional jewelry with great customer service. But long before becoming a nationally recognized jewelry retailer, Kay was the simple idea of two enterprising brothers from Reading, Pennsylvania. In 1916, Sol and Edmund Kaufmann opened the first Kay Jewelers in the corner of their father's furniture store.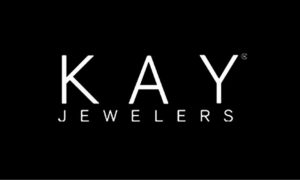 Kay  Jewelers offers exquisite engagement and wedding rings.  Design your own or choose from a wide variety of beautiful rings. Choose from brands such as Aristry Diamonds, Levian Bridal, Neil Lane Bridal, Scott Kay, The Leo Diamond, Tolkowsky and more. Get special Jewelry store discounts and offers when you sign up for a Kay Jewelry credit card.
You can get online instant credit by filling out the online application.  You can receive a response within 60 seconds.
Jewelry Shopping Ideas from Kay's
Shop Gemstones & Crystal such as
Alexandrite, Amethyst, Aquamarine, Citrine, Cultured Pearls, Emerald, Garnet, Jade, Onyx, Opal, Peridot, Quartz, Ruby, Sapphire, Tanzanite
Topaz, Tourmaline and more.
Birthstones:
January – Garnet
February – Amethyst
March – Aquamarine
April – Diamond
May – Emerald
June – Cultured Pearls
July – Ruby
August – Peridot
September – Sapphire
October – Opal
November – Citrine
December – Tanzanite
Related Articles:
Phone Numbers
Payment Address
Store Credit Cards