Top 5 Stores with the Best Return Policies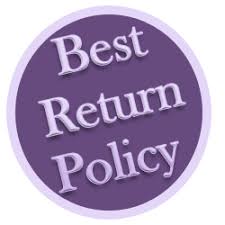 Top 5 Stores with the Best Return Policies – A good customer service is vital for a business to increase sales and succeed, and companies and businesses know that. If you own a store, you also need to realize that a customer service does not end once a purchase has been made. Sometimes, they may return, not to buy more but to let you know that the transaction was actually failure. To make sure that this won't hurt your business and still build trust with your customers, a clear, understandable return policy is important.
Having a good store return policy guarantees customer satisfaction, and many stores are very successful in achieving that. Here are the top 5 stores with the best return policies and why they are successful:
Nordstrom. One of the best store return policies is set by this store. Stated in their policy is that there is no limit on exchanges or returns, and there are also no set rules in place regarding having or not having a receipt in order to make such transactions. Depending the situation, consumers can also return items without tags, except for the special occasion dresses.
Zappos. This store offers free shipping labels for item returns. However, if you are to return any item to the store, be sure that the product is in its original packaging in order to qualify for the return. The store also promises consumers that they can work out in the clothes they have in the store and return them once they are not satisfied. Purchased items can also be returned at any time.
Kohl's. The store offers a 'hassle-free return'. Consumers can return the receipt any time as long as they have the receipt, without it, they have the choice to receive an even merchandize credit or exchange on the lowest sale price. Kohls return policy is applicable to all products.
Bed Bath & Beyond. This is another store with a generous return policy. If you do not have a receipt but you bought an item in the past year, then they will give you a refund of eighty percent of the value of the item. If you have the receipt, on the other hand, then you can receive the entire value of the item returned. Consumers can return the purchased item at Bed Bath & Beyond any time.
Target. The return window of Target is ninety days, with an exception to consumer electronics with a return window of 30 days. The store also offers shoppers a very generous gift during the holidays. If you wish to return an item purchased and you have the receipt or a purchase record, you will get your money back in full. If you have the gift receipt, you will also get an exchange or a gift card.
You can also apply for a credit card other than those listed above.  Find a retail store credit card or major credit card where you can earn rewards with low interest rates.
These stores are enjoying the benefits of having a lot of loyal and returning customers for a lot of reasons, including their outstanding return policies. The best store return policies are those that place consumers on top of the priority list and ensuring that they get the best of their purchase.  Even if you don't have receipts returning items can be easy due to scanning your credit card and stores can look up your purchase.