Why apply online for a Jewelry Card?
Anytime you go to a store shopping for Jewelry you should always check and compare prices for diamonds, earrings and other fine jewelry.  Did you know you can also use an online shopping comparison website to figure out the best price on Jewelry?
Try these websites for the best Jewelry pricing comparisons.
Another way to get more discounts on Jewelry is to take advantage of a credit card's special "Just for Signing up bonus".
Here is what some of the Best Jewelry credit cards can offer you.
• Conveniences and saving time with financing options
• Financing terms fit your budget
• Jewelry store discounts and special offers when making a purchase
Best Jewelry Credit Cards
Littman
Belk
Crown Jewelers
Daniels
Diamond National
Gordons Jewelry
Jewelry Exchange
Fred Meyer
Tiffany Gift Cards
Rogers
Ross-Simmons
Osterman
JBRobinson
Peoples
Kranichs Gift Card
Kevin Reward Points
Riddles
Kay
Luther Sales
JcPenney
Sterling Jeweler's
Macy's
Jared
Zales
 Kay Jewelers
Kay Jewelers
For 90 years, Kay Jewelers has offered exceptional jewelry with great customer service. But long before becoming a nationally recognized jewelry retailer, Kay was the simple idea of two enterprising brothers from Reading, Pennsylvania. In 1916, Sol and Edmund Kaufmann opened the first Kay Jewelers in the corner of their father's furniture store.
Kay Jewelers Brands and Partners
Kay Jewelers offers exquisite engagement and wedding rings.  Design your own or choose from a wide variety of beautiful rings. Choose from brands such as Aristry Diamonds, Levian Bridal, Neil Lane Bridal, Scott Kay, The Leo Diamond, Tolkowsky and more.
Shop Gemstones & Crystal
Alexandrite
Amethyst
Aquamarine,
Citrine
Cultured Pearls
Emerald
Shop Gemstones and Crystals from Amazon
Birthstones:
January – Garnet
February – Amethyst
March – Aquamarine
April – Diamond
May – Emerald
June – Cultured Pearls
July – Ruby
August – Peridot
September – Sapphire
October – Opal
November – Citrine
December – Tanzanite
You can get online instant credit by filling out the online application.  You can receive a response within 60 seconds.
Zales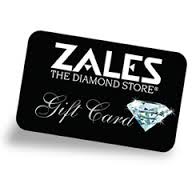 No annual fee
• $0 liability on unauthorized purchases
• Optional credit insurance
• Online services, including account management, statements, unbilled activity and faster payments
• Use your card at Zales Jewelers, Zales Outlet and online at Zales.com
Benefits for Zales Cardholders:
Free Jewerly Cleaning and Inspection
Free Shop to Store everyday
Lifetime Diamond Committment
60 Day Satifaction Guaranteed
Related searches for Jewelry Credit Cards:
Easiest Jewelry Credit Card to Get
Jewelry Stores Bad Credit Approval
Featured Partners:
SelectCreditCard.com
RetailCreditCards.org
Store-CreditCards.com