Is Nordstrom Credit Card Worth It?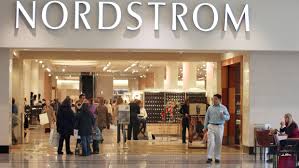 Established in 1901 as shoe store in Seattle, it has become America's leading upscale fashion retailer. The giant retail chain has 204 stores in 28 states, including 115 full-line stores and 86 Nordstrom Racks. Customers can also shop online through catalogs.
There are two different credit cards:
Nordstrom Card (Store-Use Only)
As the name suggests, this credit card can only be used for purchases in-store online and catalog. To kick off the launch, you receive $20 bonus on purchase on $100. You earn 2 points for every dollar spent – when you reach 2,000 points, you'll receive a $20 gift certificate. There are special days per quarter on which the chances to earn points double or triple and for customers on Level 2 and 4, there are 10 points per dollar days during holidays. There is no annual fee but the credit score required to obtain the card is between excellent to good.
Apply for a Nordstrom Store Card
Nordstrom Visa Signature Card
This is more commonly used Nordstrom credit card by customers. The benefits of using the Nordstrom Visa Signature Card are typically similar to the Regular (in-store) credit card except that the Nordstrom visa can be used outside the store. However, any purchases made outside Nordstrom earn you 1 point per dollar, meaning 1% cash back.
Apply for a Nordstrom Visa Card
Additional Features
For Levels 2 and above, using both the Nordstrom credit cards, you can make in-store purchases for gifts and get them wrapped and shipped for just $11 – for the entire transaction. So if you have a big family or it's holiday season, you can buy as many gifts as you wants and have them all wrapped and shipped for $11 – a big time and money saving offer.
Furthermore, the Nordstrom credit cardholders are offered complimentary alternations if they don't fit in any clothing item off the hanger. On-site tailors will measure, hem and tuck the clothing item and once it's altered, it will be shipped directly to you.
Another big plus of using the Nordstrom credit cards is its low APR because the card is issued by their own Nordstrom Bank. At 10.90%, cardholder does not have to worry about carrying over balance to the next month in case he's unable to pay off debt on time.
Should You Get a Nordstrom Credit Card?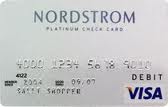 If you are a huge fan of Nordstrom, you'd be well aware that their clothes are not particularly the cheapest – over $10 billion annual sales explain that. Therefore, a 2% cash back on such high-end (read: high priced) clothes makes this clothing store credit card rewards totally worthwhile.
Related Articles:
Phone Numbers
Payment Address
Store Credit Cards