What is the best apple pay credit card?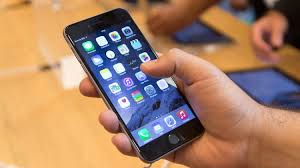 Moorhead, the President of Moor Insights & Strategy, a research firm, rightly said "Retailers and payment companies see Apple Pay as the implementation that has the best chance at mass consumer adoption, which has eluded prior attempt."
According to The New York Times, Apple Pay has already become popular with the users with the continued rollout. Soon after release, in the initial few days, Whole Foods saw more than 150,000 Apple Pay transactions and for McDonald's the service recorded more than 50% of tap-to-pay purchases in November. Especially with the latest version of the iPhone, customers will be soon masking most major credit card transactions by just using their smartphone. Apple recently proclaimed that major credit cards in the U.S. and in many other famous retailers and businesses have now started accepting Apple Pay. Many premier banks and financial institutions are now backing up this mode of payment. Hence, it is not too far that Apple Pay will spread its wings all over the world.
Apple Pay ushered in October, 2014. It is an inclusive feature on the new iPhone 6 and iPhone 6 Plus. The iPhone 6 can act as a means to complete transactions using Near Field Communications, wherever it is accepted. The user needs to swipe their phone in front of a scanner in an iPhone Apple Pay transaction. You can use your credit or debit cards to load as many transactions as you want through Apple Pay. Apple Pay can also be used with a growing number of online and mobile applications that accept it as a mode of payment. It provides you with a hassle free check out process where you complete your transactions with just two clicks.
Apple has been collaborating with partners to accept the new payment system since its launch. A recent post on the New York Times blog, Bits, mentions that partners who collaborated with Apple Pay now includes a heavy chunk of the U.S. credit card market. Quite a few major retailers have joined hands as well. Banks like SunTrust, TD Bank North America and Commerce Bank; credit card companies like Barclaycard and organizations like United Services Automobile Association are some of the major companies to back
Apple Pay Credit Cards recently.
Popular retailers like Staples and grocery stores Albertsons and Winn-Dixie are also registered with Apple Pay to carry on with easy transaction. Even fans at Orlando Magic basketball games have the leverage to pay for concessions and souvenirs through their smartphones. Apple announced that about 90% of all annual credit card transactions in the U.S are now supported by Apple Pay.
The various banks, financial institutions and credit card companies that support Apple Pay include:
– American Express
– Bank of America
– BB&T
– Capital One
– Chase
– Citi
– M&T Bank
– PNC
– Wells Fargo
The retailers and businesses that accept Apple Pay include:
– Aeropostale
– Babies R Us
– Bloomingdale's
– Champs Sports
– Disney Store
– Foot Locker
– Macy's
– McDonald's
– Nike
– Petco
– Subway
It is not possible to single out one particular credit card provider as Apple already has deals inked with the three distinguished credit and debit card providers: Visa, Mastercard, and American Express. Apple Pay is also heading towards expanding its boundaries to Europe and China to give the whole world the flavor of a smooth transaction.