Apple Store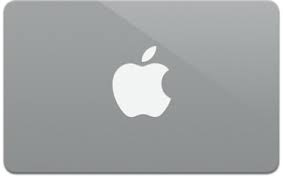 Gift Cards
Apple Store Gift Cards can be used to purchase Apple hardware and accessories at any Apple Retail Store, the Apple Online Store, or over the phone by calling 1-800-MY-APPLE. Available in any amount from $25 – $2,000, they can be shipped by mail or delivered within 24 hours via email.
Apple iTunes Card
With the Apple iTunes card you can get music, movies, tv shows, apps, games and much more.  iTunes gift card can be purchased online or at your local stores in the gift card section.  The gift cards come in denominations of $10 to $100.  To redeem your iTunes card by computer, its very simple: just open iTunes, tap music and scroll to bottom. Scratch label on back of iTunes card and enter code and then download your content.  Its that simple.
To redeem your iTunes card from your iPhone, iPod touch or iPad all you have to do is visit the itunes store.  Tap music and scroll to bottom.  Tap Redeem.  Scratch off label on the back of the card and enter code.  Download your content and enjoy!
---
The best place to  learn about Apple products: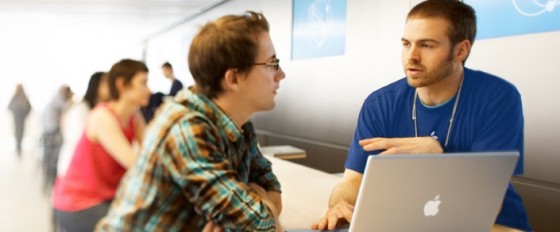 The Apple store is much more than a store.  It is also the best place to  learn about your new apple product.  Apple stores across the county offer workshops to teach you the basics.  If you want to learn more, you can always sign up for one on one training.
Apple offers free hour long workshops, free programs for kids and one on one training to take your skills to the next level.
Explore everything you can do on Mac, iPad, iPhone or iPod.  They can teach you how to do slideshows with iPhoto. Edit movies and iMovie or discover ways to make your documents, spreadsheets and presentations look amazing.
When you purchase an Apple product online it has never been easier to get the Apple products you want.  And in the unlikely event that you need to send something back, Apple has made that simple.
Here is a quick tip:
Did you know that you can add a free laser-engraved message to any new iPod or iPad.  And choose signature gift wrapping to make it even more special.  Apple even gives you special quotes to choose from for Love & Romance, Birthday, Thank You, Holidays and Congratulations.  Just let Apple know and they will do it for FREE.
Here is an example of an engraved message:

The Best Place to Get Support for Apple Products:
When you need a hardware repair, you can make a reservation at the Genius Bar.  For software or services, get help even faster by phone or chat.
Meet a Genius at the Apple Store – Geniuses have extensive knowledge of their products, and they work with you face to face to provide technical support and troubleshoot hardware problems.  Some repairs  can even be completed right on the spot.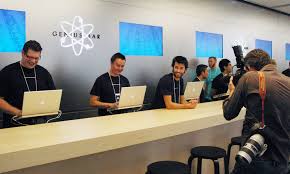 Prior to your appointment at the Genius Bar, make sure to back up your information and data on your device.  When you arrive at the Apple store, you need to check in with someone or check in online using the Apple Store app.   During your appointment, your genius will gather information about your device and answer your questions.  If your device needs repairs, he/she will discuss this with you and any charges this will cost you if any.  Most meetings with last about 15 minutes but some may take longer.   Apple Stores are always eager to help their customers in any way possible.
This is what the inside of an Apple Store looks like: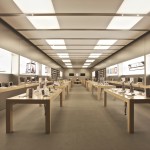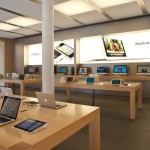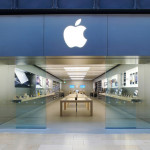 Compare Mac Models | Apple Store for Education
Related Articles:
Phone Numbers
Payment Address
Store Credit Cards