MACY'S DEPARTMENT STORE   Macy's is a mid-range to upscale chain of department stores – one of the oldest and best in the U.S. The retail chain has 840 stores in 45 states along with an online presence at macy.com and Bloomingdales.com.
Whether you shop in a Macy's store or purchase online, Macy's holds a wide variety of high-quality clothes for the whole family.   You can also purchase jewelry, household products, perfume, makeup, accessories and more.  Apply for a credit card online. You can also login to your Macy's account and make payments, or view your balance and purchases.
MACY'S CREDIT CARD If you are a regular customer at Macy's, you would know that the store offers two Macy's credit cards: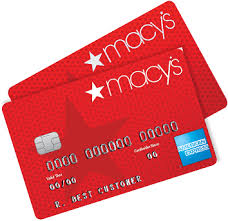 Both Macy's credit cards make you eligible for the Star Rewards Program offered by Macy's.  A gift certificate is rewarded upon collecting $25 worth of rewards.
Macy's American Express Credit Card  – This Macy's credit card incorporates the Star Rewards program with the Amex card.  With this card, you receive shopping, dining, and travel concessions and vouchers from over 100 partners.  You earn a 1.5% cash back reward on spending $500 to $999.  Moreover, you will gain 1% cash back on all other purchases with the card.  If you  make a purchase online and want to return it by mail, it will be absolutely free for you. Login in to your Macy's credit card accounts.  If you have any questions regarding your Macy's credit card you can contact customer service through, phone, email, chat and more. 

Macy's Star Rewards Card – You can use this card online and/or at the store. To obtain the card, you need to  open an account at Macy's.  You will receive monthly bills which you can either pay off or carry a balance to the next month. Macy's promotes this card on its website heavily focusing on the benefits.  Sign up for the card and you receive 20% on purchases the same day and next.
Plenti Rewards Program
Also sign up for Macy's Plenti Rewards Program.    If savings are important to you then you will want to apply for the Plenti card.  You earn these perks:
Earn points when you shop at Macy's.
Get access to special points offers.
Use your points for savings at Macy's and certain Plenti partners.
TIPS FOR SHOPPING AT MACYS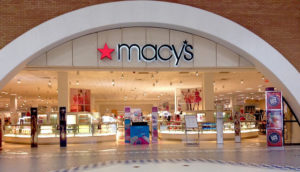 Macy's Department Store is the king of marketing, they send out sales flyers just about every month.  Macy's average one sale per week.
Check newspapers, mail or go online to print coupons before heading to Macys. Many of their marketing coupons are sent out early before a sale's offer.
If you have not done so already, open and sign up for a Macy's credit card. You can typically save additional 20% off your entire purchase on same day.
Don't be afraid to ask the salesperson if they know of any sales going on currently. They may be able to help you or give you a coupon if they have one.
Take advantage of Macy's friends and family sales.  Typically twice a year, April and November.  The friends and family sales usually last one week.  Macy's will take 25% off your purchase.  Also, there are a lot less exclusions than other sale programs.
CHARITY SHARING PROGRAM FOR MACY'S CARDHOLDER
Pick the charity you would to help, enroll for a $25.00 donation which  less than half goes to charity.    You receive 10% back to your card. If you do not spend more than $250 during this promo it might not be as enticing so spend spend spend. Also in conclusion, If you like shopping from the comfort of your home, you can take advantage of Macy's free shipping with any order of $99 or more.
This is what the Macy's Credit Card looks like: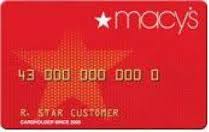 This is what the Macy's Department Store Gift Card looks like: Gift Card comes in a variety of amounts or purchase a gift card directly in the store to get your own amount other than $25, $50, $75, $100.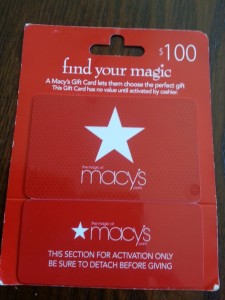 Here are some photos of Macy's Department Stores: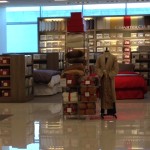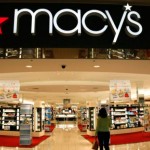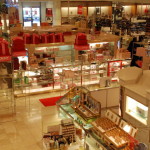 Related Articles:
Phone Numbers
Payment Address
Store Credit Cards