Turn your everyday spending into the most magical of rewards.
No matter which Disney Visa Card you have, you'll find it easy to earn Disney Dream Reward Dollars®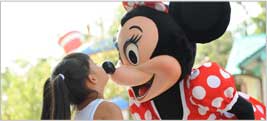 Disney Dream Reward Dollars add up to rewards you'll love
Remember, one Disney Dream Reward Dollar is equal to a $1 value when redeeming toward Disney products and offerings… and even airline travel if you're a Premier Cardmember.
Examples of what you can redeem toward
93 Disney Dream Reward Dollars/1-day Child Theme Park ticket for Magic Kingdom®Park at Walt Disney World® Resort3 ($93 value)
22.95 Disney Dream Reward Dollars
Disney DVD at Disney Store or DisneyStore.com ($22.95 retail value)
10 Disney Dream Reward Dollars
$10 toward a meal at a Disney Theme Park($10 value)
44.95 Disney Dream Reward Dollars
Princess Costume at DisneyStore.com ($44.95 retail value)
Exclusively for Premier Cardmembers
198 Disney Dream Reward Dollars
Credit on your monthly statement toward airline travel ($198 value)
Disney Store Credit Card Login
If you would like to check your credit card balance or make a payment, login to your Disney Store credit card account.
Customer Service 
Do you find it difficult to locate a credit card phone number, login, find the address to pay your bill or see your statement? Contact customer service. 
Apply for Credit
You can also apply for a credit card other than Disney.  Find a retail store credit card or major credit card where you can earn rewards or receive low interest rates.
Visit Disney Store Credit Card
Disney Rewards | Disney Perks | Disney Store Return Policy