Under Armour – A distinguished Brand In Sportswear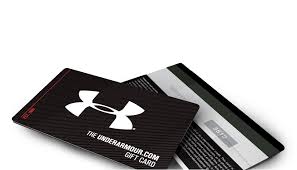 The Beginning
The company, which invented the performance optimizing apparel, was founded in 1996 by a former football player named, Kevin Plank. Who would've thought that his simple idea of making a shirt that would keep the perspiration off the skin will change the entire face of how athletes dress up? Before this ground-breaking technology was introduced, players would have to go through the exhausting routine of changing their soaked clothes over and over again.
After a detailed research, analyzing the pros and cons of a synthetic fabric, Plank designed the first shirt, and named it #0037. The shirt was intended to keep the athletes cool and dry, even in extremely hot and humid weather conditions.
The Special Fabric
Unlike ordinary fabrics, this revolutionary fiber regulates body temperature and improves performance, under extreme temperatures. Under Armour's ColdGear fabric is meant to keep you warm in winters; while HeatGear keeps you cool and dry, even when it's 50 degree Celsius. It also has an individual product line, made of its AllSeasonGear, which keeps you comfortable in moderate temperatures. The specially engineered fabric keeps the wicked moisture and sweat away during practice, workout, or game.
The Products
Under Armour is known for its creatively designed sports apparel; however, it also offers a wide variety of casual attires for men, women, and kids. US's performance optimizing shoes are an integral part of its diversified product mix. Under Armour's trendy accessories includes sunglasses, socks, head-wear, gloves, and some useful protective gears. Its bold designs and catchy colors set these products apart from many other sports brands.
Supporting The Community
Being a socially responsible company, UA has taken initiatives like UA Green, UA Youth Movement, UA Freedom, and Power in Pink to empower the youth athletes. These programs are committed towards environmental stability, supporting the youth, help the military soldiers, and save lives by finding cure to breast cancer.
International Deliveries
BorderFree, an international shipping company, ships Under Armour merchandise to 85 countries. The order can be submitted online at any given time. Although there are no extra charges for delivery, but you might have to pay duties and taxes, according to your regional laws.
Its Present Status
Over the years, UA received strong recognition from its loyal customers, and devoted partners. Under Armour's presence outside the US, is an evidence of its mighty success. In 2011, UA made its biggest team deal by becoming the official technical partner of Tottenham Hotspur. Besides China, it has gained immense popularity in Canada, Japan, Latin America, Europe, and Asia.
GIFT CARD BENEFITS INCLUDE:
Mailed directly to your recipient
Free standard shipping
Presented in a custom gift box
Choose from $25, $50, $100, $150, $200, or $500
Related Articles:
Phone Numbers
Payment Address
Store Credit Cards