FREQUENTLY ASKED QUESTIONS ABOUT YOUR JCPENNEY CREDIT CARD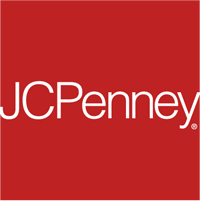 Can I use my account at a JCPenney Store before I receive my card in the mail?
Yes, just bring valid photo identification to the customer service area in any JCPenney Store and they will issue you a temporary card to allow you to purchase that day in the store. Your account will be honored 24 hours after you are approved.
Where can my JCPenney Credit Card be used?
Your JCPenney Credit Card can be used at all JCPenney Stores, jcp.com and Sephora.com.
I applied online and was approved. How long until I receive my card?
Once you've been approved for a JCPenney Credit Card online, it will take 7-10 business days to receive your card in the mail. If you don't receive your card within 10 business days, please contact JCPenney Customer Service.
I did not get an immediate response on my application. What happens next?
If you did not receive an immediate response to your online credit application, you will receive correspondence from us via mail in 7-10 business days.
Can I request a replacement card online?
Yes. After you log-in, select replacement card from the e-Service menu. The card will be sent to the address on record.
Please Note: Lost or stolen cards should be reported immediately by calling JCPenney Credit Services.
Go Back to JCPenney
---
JCPenney Rewards | FAQ| Online Credit Center | Account Information | JCPenney Payment | Credit Lines | Contact JCPenney