Art of Shaving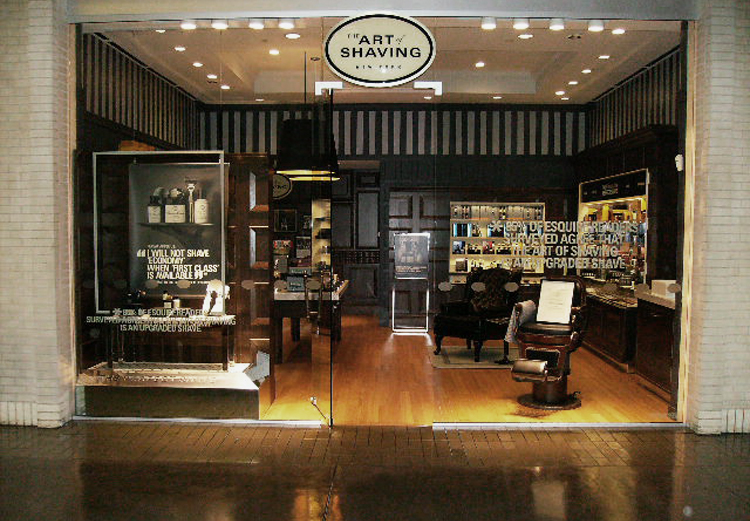 At the Art of Shaving you can purchase the finest shaving equiptments and shaving care accessories for that perfect shave.
Did you know there are 4 elements for the perfect shave?
1. Prepare:  Their pre-shave oil provides a protective barrier and improves razor glide. Always use hot water while shaving to soften the beard and open pores. For the best results, shave after or during a hot shower.
2. Lather Up: Apply The Art of Shaving Shaving Cream, formulated with glycerin for a close and comfortable shave. Use a Badger Shaving Brush to generate a rich, warm lather right on your face.
3. Shave: Dip a clean, sharp blade in hot water. Using gentle pressure, shave with the grain of your beard. Notice that the hair may grow in different directions. For a closer shave, re-lather and shave gently against the grain.
4. Moisturize: After shaving, rinse with cold water and pat dry. Use The Art of Shaving After-Shave Balm, formulated with Shea butter and jojoba oil to revitalize and soothe dry skin after shaving.
To purchase these products and many other shaving products and care products visit Art of Shaving or find a location near you .