Ugg Australia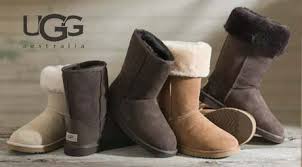 Known for their sheepskin boots & slippers, this retailer also sells the brand's casual wear.
Find Women's, Men's and Kid's Boots, Slippers, Loungewear, Shoes and more!
WHAT IS UGG REWARDS?
Turn your UGG® purchases, reviews, and shared moments into exclusive perks with the UGG® Rewards program. Points are easy to earn and even easier to redeem. UGG Rewards is a free program designed to reward loyal UGG customers like you. UGG Rewards allows you to earn UGG Points for everyday activities like browsing, purchasing and staying active on UGGaustralia.com, writing product reviews, and much more. You can then redeem those points for exclusive rewards. Activities that can earn you UGG Points and the Rewards we offer can change at any time, so check back to see the latest!
Purchase a Gift Card
UGG Gift Cards and eGift Cards can be redeemed online at uggaustralia.com, at 1-888-432-8530, or at any of our UGG Australia flagship or UGG Australia Company Stores. To redeem online or over the phone, provide the Gift Card number during checkout. To redeem at a retail location, present Gift Card at the register.
Related Articles:
Phone Numbers
Payment Address
Store Credit Cards