Paying Your Bloomingdale's Credit Card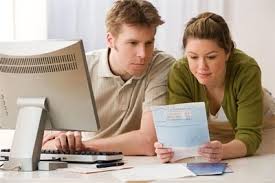 ONE-TIME PAYMENT
Make a single payment today on your Bloomingdale's or your Bloomingdale's American Express® account. It's easy and secure.
Please note, you will need a valid checking account with a U.S. bank to use this service. Pay Now
AUTOMATIC PAYMENTS
Pay your bill automatically each month. Once you've set up a schedule, you have the option to change or stop your automatic payments at any time.
Please note, you will need a valid checking account with a U.S. bank to use this service. Set Up Now
MORE WAYS TO PAY YOUR BILL:
PAY IN STORE
Use cash, check or debit card to pay your bill at any Bloomingdale's store.  Log in to your credit card account.
PAY BY PHONE
Call 1-866-593-3927. Please have your Bloomingdale's account number and a valid check from a U.S. bank on hand when you call. This is a free service.  Contact Customer Service.
PAY BY MAIL
Send your Bloomingdale's payments to:
Bloomingdale's
P.O. Box 183083
Columbus, OH 43218-3083
Send your Bloomingdale's American Express® payments to:
Bloomingdale's American Express Card
P.O. Box 183084
Columbus, OH 43218-3084
MYCHECKFREE.COM
This is a free service. Bloomingdale's have partnered with mycheckfree.com, a leader in online billing, to bring you this secure method for receiving your statement and paying your Bloomingdale's bill online. Payments will be applied to your account within three business days of scheduling your payment. Please note, you will need a valid checking account with a U.S. bank to use this service.