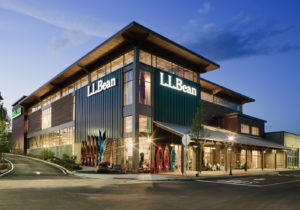 Shop L.L.Bean for Free Shipping on clothing, shoes, outdoor gear and more, all backed by our 100% satisfaction guarantee.
Earn Rewards – Earn 3% at L.L.Bean (valid at L.L.Bean's businesses in the U.S.), 10% at L.L.Bean Outdoor Discovery Schools, and 1% on purchases everywhere else Visa credit cards are accepted. For every $10 you earn, you'll automatically receive a $10 L.L.Bean Coupon in your monthly statement. Redeem your coupons toward L.L.Bean gear and apparel all year long.
Free Returns – L.L.Bean Visa Cardmembers are eligible to receive free Regular shipping on returns.
Free Monogramming – Personalize your L.L.Bean purchase with a free monogram — a savings of $8 per line.
Special Cardmember Sales and Offers – As a Cardmember, you're eligible for exclusive L.L.Bean sales and special offers throughout the year.
Related Articles:
Phone Numbers
Payment Address
Store Credit Cards