Alex and Ani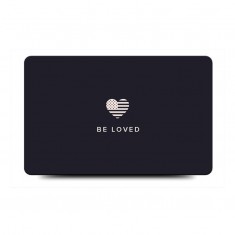 Give the gift of Alex and Ani. The Virtual Gift Card is the perfect way to spread (+) Energy. Choose a dollar amount, enter the recipient's email address, and They will take care of the rest. No wrapping paper or tape needed.
Alex and Ani Jewelry Store
This jewelry store is conceptualized on the firm belief that every individual echoes positive energy – its eco-friendly products are carefully crafted to beautify the wearer, enlighten the soul and empower the mind. With a deep-rooted sense of spirituality and wisdom, each product is designed to resonate positive energy and soulfulness.
Alex and Ani Jewelry Store History
It was launched in 2004 by Carolyn Rafaelian, who is also the designer and creative director. The name of the jewelry store is inspired from Rafaelian's two daughters. The jewelry was initially manufactured in a factory owned by Rafaelian's father with all US-made raw materials. The flagship retail store of Alex and Ani opened in 2009.
Producing and preaching positive energy is the core principle of Alex and Ani jewelry stores. Inspired by the wisdom of great thinkers, Alex and Ani creates products through effective methods that reverberate and channel positive energy, scientifically referred to as vital force. All products are manufactured from natural, recycled, eco-friendly materials produced entirely in the US.
The intricate and beautiful bracelets by Alex and Ani are endless loops of love and positivity. The symbolic charms are crafted to depict spirituality and positive energy. Apart from bracelets, Alex and Ani manufactures inspirational bangles, necklaces, earrings and rings. A few famous collections include Vintage Sixty-Six Classics, Spiritual Armor Collection and Spark of Revelry.
The love and positivity-induced Alex and Ani jewelry store products are the perfect gifts for women of all ages – mother, wife and daughter.
It surely has unique concept and design. The company first came in the spotlight in 2004 when they created a necklace featuring an apple for Gwenyth Paltrow, after the birth of her daughter, Apple. Since then, the company has been adored and appreciated by celebrities, fashion magazine editors and finest department stores and boutiques.
Charity by Design. The division was founded in 2011 and aims at fulfilling the dreams of charitable organizations. By integrating the essence of the charity program in its customized symbolic charms, Alex and Ani spreads awareness about the non-profit organizations and makes them more accessible to the general public on both national and local scale. Part of the proceeds is donated to the charitable organizations to help them achieve their goals.
Other organizations that Alex and Ani supports are Pancreatic Cancer Action Network, American Heart Association, Living Water International and National Autism Association.
Get A Gift Card




---
Contact Customer Service Representatives Monday through Friday from 9:00 AM – 8:00 PM EST
and Saturday from 9:00 AM – 6:00 PM EST
Phone: 1 (800) 725-7822
Email:
customerservice@alexandani.com
Related Articles:
Phone Numbers
Payment Address
Store Credit Cards