Pandora Jewelry Store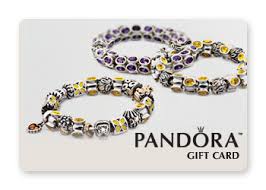 Pandora Jewelry is every woman's dream. Each piece of jewelry is a work of art – intricately detailed and designed to adorn the woman of today.
It is an exclusive jewelry store that designs, fabricates and sells hand-crafted, contemporary jewelry in over 70 countries through 10,300 points of sales including approximately 1,000 concept stores. Made from high-quality, genuine materials but the prices are very reasonable.
About Pandora Jewelry Store
The first store was established in 1982 in Copenhagen, Denmark. Out of 7,300 employs worldwide, 5,200 of Pandora's employs are located in Gemopolis, Thailand – hub of the store's jewelry crafting and manufacturing.
In recent years, it has expanded its jewelry portfolio through the introduction of new product lines and aims to capitalize further on current and new collections.
Pandora has a global presence in Europe, North America, South and Central America, Middle East, Africa and Asia Pacific. The brand aspires to venture into new geographical markets and continue to use the internet to promote and build their brand.
Pandora Jewelry Store Products
The jewelry store is truly a Pandora box with inimitable ornaments to suit unique style and taste of every woman.
Pandora Jewelry Store has a wealth of jewelry items to choose from – each product is a style statement in its own. The products can be created and combined to express personal style. Pandora's product line includes bracelets, rings, charms, earrings, pendants, necklaces and watches.
Pandora's jewelry makes for the perfect gift item to win over a woman's heart. The jewelry store offers gift sets for special occasions such as Valentine's, birthday, anniversary, friendship and more.
The products are made from finest quality material – gold, white gold, silver, glass, enamel, pave and leather.
Pandora Club
The Pandora Club is an exclusive club that entitles its members to exclusive offers, competitions, VIP events, personal jewelry tips, sneak peeks to new, wish list and voting.
Join and get
Your wish list can be found online by others
Exclusive offers
News and sneak peeks
VIP events
Personal jewelry tips
Are You a Club Member?   Login here.
 
Get a Pandora Gift Card
The Card expires 5 years from the date it was purchased. If your Card has expired and there is a balance remaining on your Card, you may request a replacement Card by calling 1-800-803-1789 unless we have transferred your unclaimed funds to the state in accordance with applicable law.
Your PANDORA Gift Card is accepted at PANDORA stores and retailers that sell PANDORA jewelry. If purchasing online, please allow up to 14 business days for delivery.
This is what Pandora stores look like: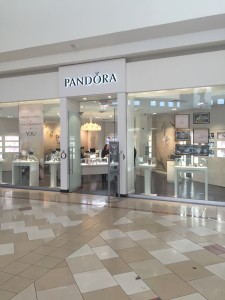 Related Articles:
Phone Numbers
Payment Address
Store Credit Cards