Establish Credit Credit Cards – Credit Building Credit Cards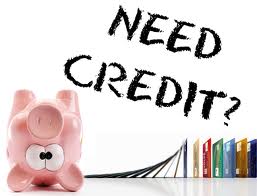 If you have no credit score at all or bad credit score that you are looking to build or improve, finding the right credit building credit card can be difficult. The market has an astronomical number of credits cards and filtering through the murky credit card waters can be tough.
Whether you have none, poor or fair credit history, strengthen it by using one of these trusted credit building credit cards.
Credit Building Credit Cards for No Credit
Barclaycard Rewards MasterCard
No annual fee
2 points per dollar spent at gas stations, grocery stores and utility purchases
1 point per dollar on all other purchases
No limit on points to be earned
0% promotional APR for 6months on purchases and balance transfers
2,500 bonus points on first purchase or balance transfer
Reports to all 3 major credit bureaus
Credit Building Credit Cards for Poor Credit (549 or Lower)
Capitol One Secured MasterCard
$29 annual fee
No process or application fee
Regular credit reporting to 3 major credit bureaus
Credit monitoring tools
Lineup of up to $3,000 through security deposit
Likelihood of qualifying to increase in credit limit depending on payment history and creditworthiness
Card accepted worldwide
First PREMIER Bank MasterCard
Requires checking account
Immediate manageable credit limit
Reports to major Consumer Reporting Agencies
Stress free application process
No interest on purchases if full monthly balance payments are made
Access to millions of businesses worldwide once account is approved
Prompt monthly payments help in rebuilding credit history
Credit Building Credit Cards for Fair Credit (550-639)
VISA Platinum from Credit One Bank
$35-$75 annual fee
Credit line start up at $300
1% return on gasoline purchase
Unlimited gas rewards can be earned
Automatic rewards posted in account every month
Eligibility to qualify for higher credit limit by making prompt payments for first 6months
Reports to 3 major credit bureaus
Free online monthly credit monitoring
Email or text alerts for payment
Variety of card designs to choose from
Capitol One Classic Platinum Credit Card
$39 annual fee
0% promotional APR on purchases till September 2014
No transfer fee
Text alerts for payment
No liability coverage for unauthorized purchase if card is lost or stolen
Variety of card designs to choose from